Smog Check: Testing and Repairs
Smog Check: Testing and Repairs
Smog Check: Testing and Repairs
*Please bring your DMV renewal notice indicating a Smog Check is required with you and your Smog Check certificate will be electronically sent to the DMV.
Why Choose Lanpro Auto Care Centre Ltd. in Winnipeg for Your Smog Testing and Repair

Specialized smog check service station in Winnipeg
Smog test and repair options to minimize cost and maximize convenience
Smog failure diagnosis with onsite repair and smog retesting
State-of-the-art automotive smog repair systems and tools
Over [YEARS] years of experience
We participate in the California State Free Smog Testing Program
Ask about smog repair discounts and coupons
your neighboorhood's Trusted Source for Smog Testing and Repair
Drivers near your neighboorhood return to Lanpro Auto Care Centre Ltd. every two years for fast, affordable, and friendly smog testing and repair. We are driving distance from you, just [XROADMINS] from [XROAD]. Ask any car or truck owner in your neighboorhood who they recommend for smog testing and repair, and they will tell you Lanpro Auto Care Centre Ltd..

For [YEARS] years, the pro mechanics at Lanpro Auto Care Centre Ltd. have provided quick smog testing and cost-effective smog repairs when needed. Start a maintenance service plan with Lanpro Auto Care Centre Ltd. that can help prevent high-cost repairs to your emission system. We are professional, honest, and friendly. For 5 star, cost conscious smog testing and repair services call Lanpro Auto Care Centre Ltd. at 204-783-5802 to schedule an appointment today or stop by our location at 1870 Ellice Ave in Winnipeg, Manitoba, R3H 0B9.
What Does Lanpro Auto Care Centre Ltd. Do During a Smog Check?
We inspect your car or truck's emissions-control equipment to measure the number of pollutants your vehicle is emitting.

First, Lanpro Auto Care Centre Ltd. will analyze your car or truck's OBD computer system, emissions-control system, and check engine light codes for standard warnings that your emissions system is no longer functioning properly.

Next, Lanpro Auto Care Centre Ltd. will inspect your car or truck's gas cap, ignition timing, exhaust gas recirculation system, fuel, and evaporative system.

Finally, Lanpro Auto Care Centre Ltd. will perform a Tailpipe Emissions Inspection which measures the type and quantity of any pollutant emitted from your vehicle's tailpipe.
Did You Pass Your Smog Test?
Great! If your vehicle passes a smog check, Lanpro Auto Care Centre Ltd. will provide you a vehicle inspection report showing your vehicle's results and will electronically send the smog certificate to DMV.
Smog Check: Testing and Repairs
Smog Testing vs. Emissions Testing
coupons
Sign up for Lanpro Auto VIP Rewards Program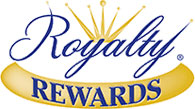 Click Here
Testimonials
Al Runchey

, 04/07/2022
Lanpro has been for over the past ten years my service center of choice. Regular maintenance and repairs have been attended to in a timely fashion every time and today for the first time I had to have my vehicle towed in with no appointment for a fuel pump malfunction. I thought I might have to wait a day or two for service to be completed, but within 3 hours I was called to let me know it was ready for pickup. Excellent customer service.
view all reviews