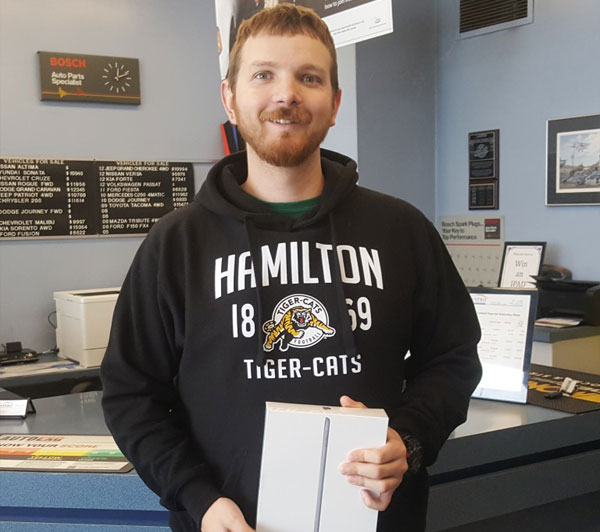 Congratulations Max Masales in winning the draw for an IPad - 1 in 10 chance of winning for referring a client to us. Thanks to Greg Forsythe, Gord Kidder, Teresa O'Donnell, Jassal Parminder, Fahud Masud, Ross Kennedy, Tana Karras, Kyle Radford, and Julien Managre for your referrals.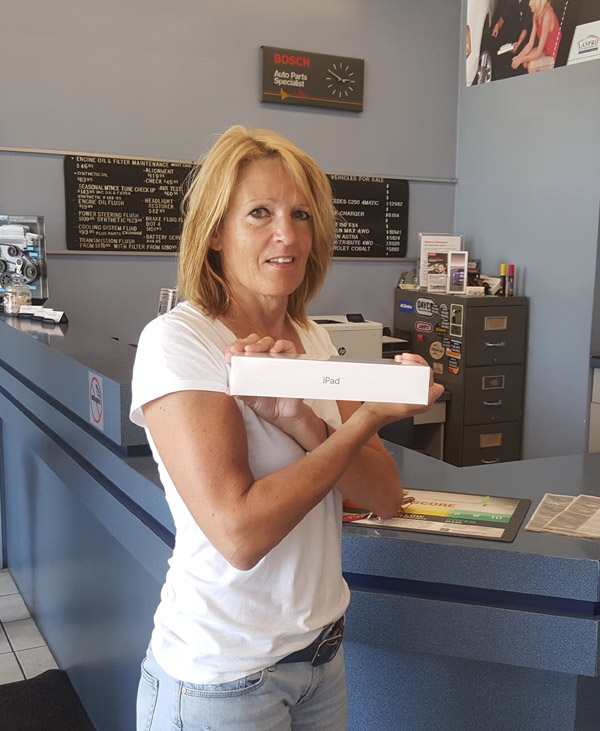 Our next winner of the Ipad draw (1 in 10 chance of winning) for referring clients is Kerry Bews. Thank you very much Kerry and the rest of you that referred clients to us. We need 9 more till we make our next draw.
Congratulations to Cheryl Rayter, who is our next winner of an iPad for referring clientele to us. 1 in 10 chance of winning. Thank you Cheryl!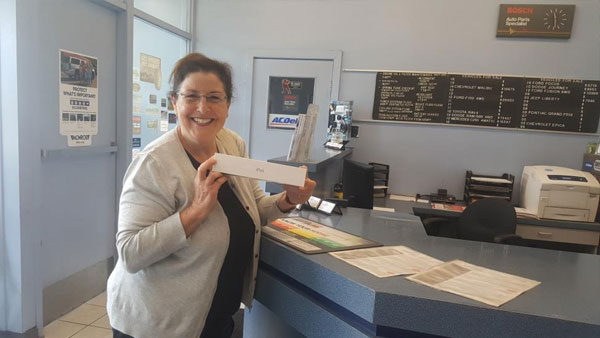 Rina Weiszner was the winner of an iPad for having referred a client to Lanpro. You have a 1 in 10 chance of winning. I want to thank Rina and everyone else that has and does refer clients to us. It is greatly appreciated. Rina said "I popped by today to pick up the iPad I had won. Wow... what a nice and generous gift. Your company has certainly exceeded my expectations. And everyone there is so nice and generous with their time. Will be back soon for regular service on my car. Thanks again"