General Auto Repair Services
Whether you have a car that's been sitting a little too long or a fleet that needs a basic check, Lanpro Auto Care Centre Ltd. in the Winnipeg, Manitoba area can get your vehicle back on the road quickly, and we work with your insurance company to ensure you get the best repair job at a competitive price.

To schedule an appointment or find out more about what we can do for your vehicle, contact us at 204-783-5802.

Our expert auto repair services include:
Domestic General Repair
No matter how carefully you drive, your domestic car will need occasional general repairs. These general repairs may include engine diagnostics and repairs, alignments, brakes, front end and rear end diagnostic services and electronics service and repair. To have your domestic vehicle repaired and maintained, contact Lanpro Auto Care Centre Ltd. today. At Lanpro Auto Care Centre Ltd., we have experts who can handle even the most challenging domestic vehicles.
Fleet Maintenance and Repair
As a fleet owner, you have to do all it takes to keep the fleet on the road. When any vehicle is out of service, both revenue and your reputation as a reliable business are at risk. To make sure your fleet of trucks/vehicles is always on the road, partner with a professional auto shop. At Lanpro Auto Care Centre Ltd., we can manage your fleet repairs and maintenance. We make sure servicing is up to date and up to standards. We handle all aspects of fleet repairs and maintenance.
Import General Repair
Import vehicles can be an economical or stylish alternative to domestic cars. Obviously, they will require general repairs at some point. Additionally, maintenance and repair of these vehicles requires knowledge and tools not possessed by many auto shops. If you have issues with your import vehicle, contact or visit Lanpro Auto Care Centre Ltd. today for professional import general repairs. We have the expertise required to get your vehicle running like new again.
Most Extended Warranties Accepted
An extended warranty (also known as a service contract) can provide peace of mind to most car buyers. The warranty (or service contract) kicks in after the usual manufacturer warranty has expired. An extended warranty covers major breakdowns and evens out the cost of repairs. Unfortunately, not all auto repair shops accept extended warranties. At Lanpro Auto Care Centre Ltd. in Winnipeg, Manitoba R3H 0B9, we accept most extended warranties. We let you use the service contract to save on auto repair costs.
Discover More About Our Repair Services At Lanpro Auto Care Centre Ltd. in Winnipeg

Auto Electrical Repair & Maintenance
Ask The Mechanic
coupons
Sign up for Lanpro Auto VIP Rewards Program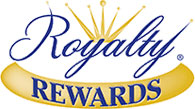 Click Here
Testimonials
Al Runchey

, 04/07/2022
Lanpro has been for over the past ten years my service center of choice. Regular maintenance and repairs have been attended to in a timely fashion every time and today for the first time I had to have my vehicle towed in with no appointment for a fuel pump malfunction. I thought I might have to wait a day or two for service to be completed, but within 3 hours I was called to let me know it was ready for pickup. Excellent customer service.
view all reviews