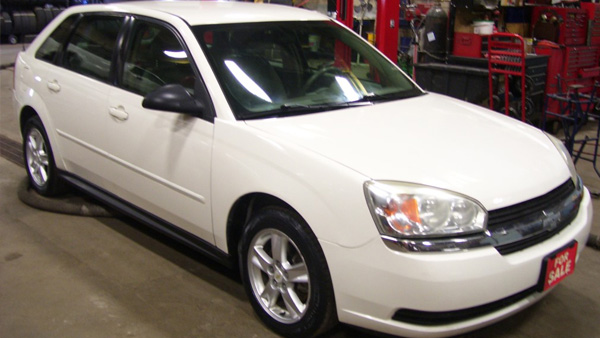 Thanks Thank you Christine Deford for buying 2005 Chevrolet Malibu Maxx. Enjoy your ride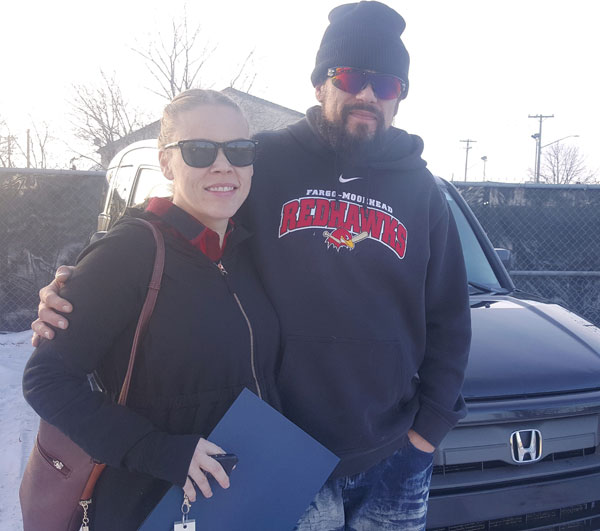 Thanks Candace Lopez for buying our 2007 Honda Element. I really appreciate it.


Thanks Laurie Lee Hackert for buying our 2011 Jeep Compass. Enjoy your new ride.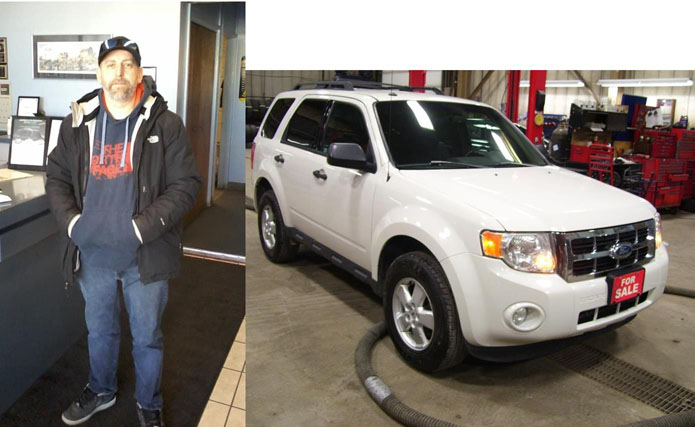 Thanks Ryan Palmerton for buying our 2012 Ford Escape. Really appreciated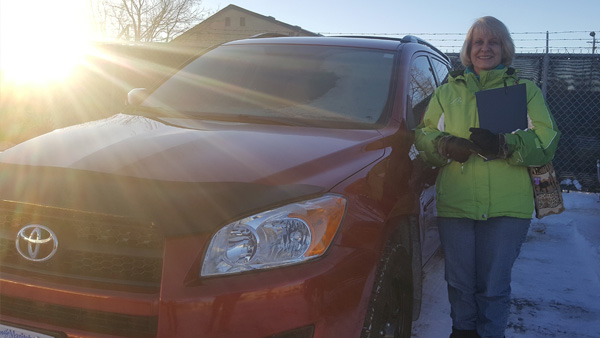 Thank you Heather Emberley for buying our 2010 Toyota Rav4. All the Best in the New Year to you and your family!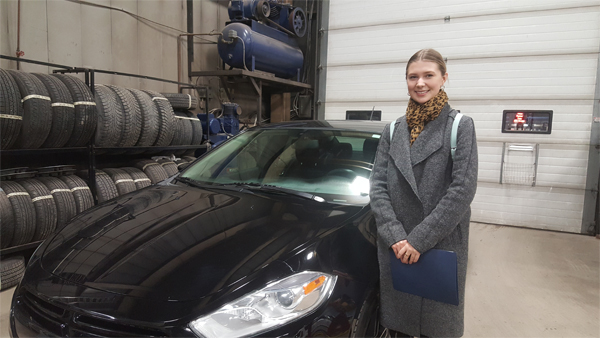 Thank you to MacKenzie Dieleman, she purchased our 2013 Dodge Dart. Merry Christmas and the best in the New Year!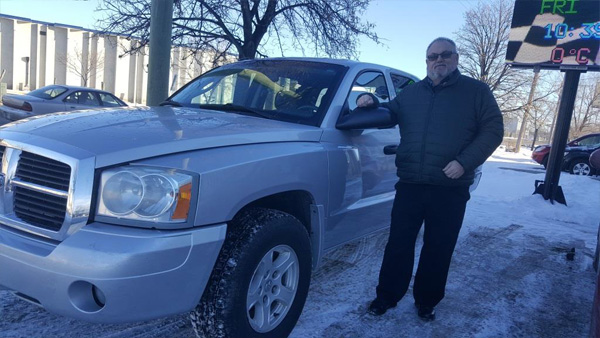 Thank you Matthew Schnaider for purchasing our 2007 Dodge Dakota. Enjoy your new ride!!!! Merry Christmas !!!!! and All the Best in the New Year!!!!!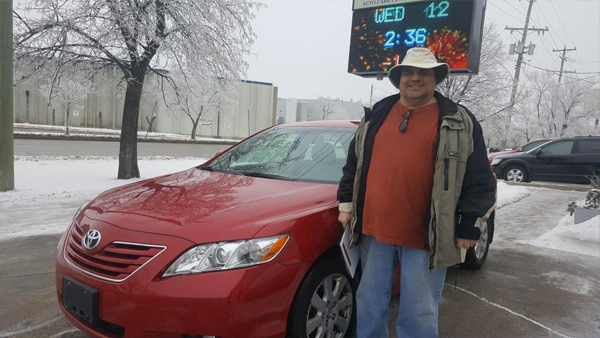 Michaele Penner purchased our 2007 Toyota Camry XLE on December 12. Thanks Michael and enjoy your new ride!


Cheryl-Lynn Dani bought our 2006 Nissan Murano. Thank you very much. I really appreciate it. Enjoy your new ride. Merry Christmas and All the Best in the New Year!!!!!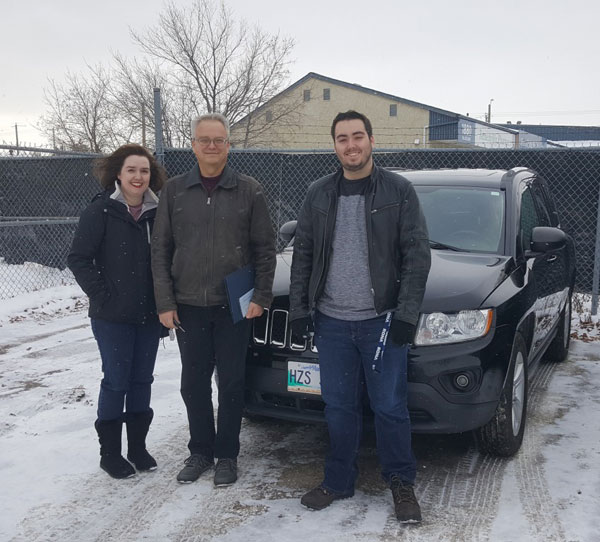 Thank you Duane Kuhl for buying our 2012 Jeep Compass. Enjoy your new ride. Have a very Merry Christmas and all the best in the New Year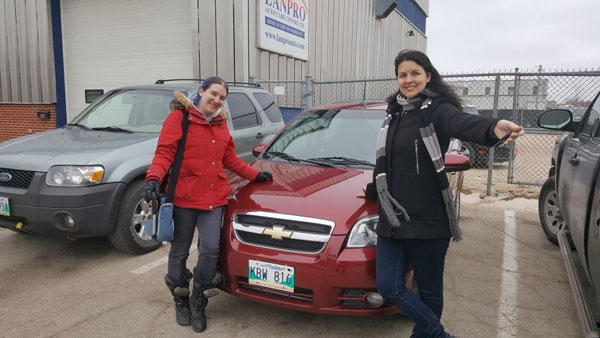 Thanks Violet Paille for purchasing our 2010 Chevrolet Aveo. Looks like you are as happy as we are selling it to you. Enjoy your new ride!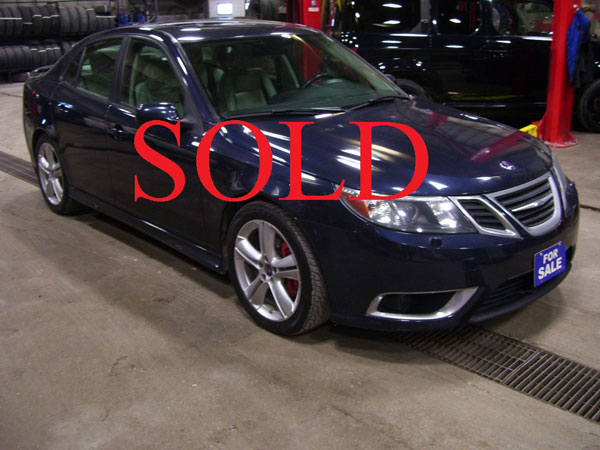 Thank you Gabriel Stacey-Chartrand for buying our 2009 Saab 9-3 Aero. Nice car. Enjoy your new ride.


In Memory of John Moed - Licenced Technician
August 30, 1953 - November 7, 2014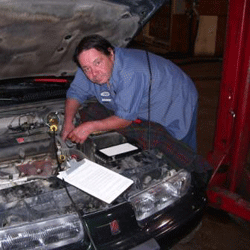 John was a large part in making Lanpro what it is today. John started at Lanpro Auto in October, 1989 and was with Lanpro since the day it opened. He worked at all facets of auto repair, from oil changes to fuel injection diagnostics. He was constantly upgrading and attended various training courses 4-5 times a year. John married his wife Dianne in 1972 and has 4 children and 7 grandchildren.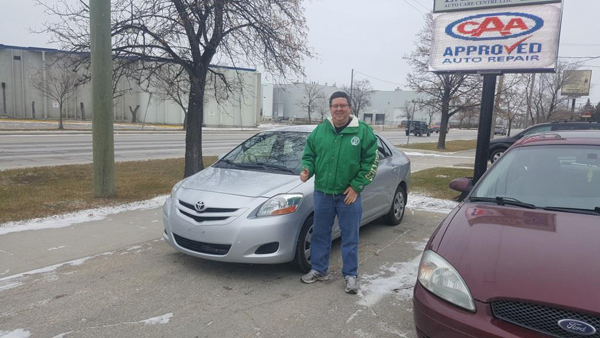 Thanks David Hologroski for buying our 2007 Toyota Yaris. I really appreciate it. David said "Thanks for being patient with us while we decided! This was great!"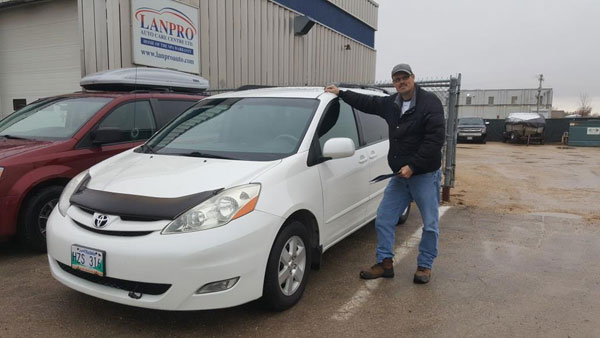 Enjoy your new ride Joe Ruzic. Thank you for purchasing it. That's quite a difference from what you were driving.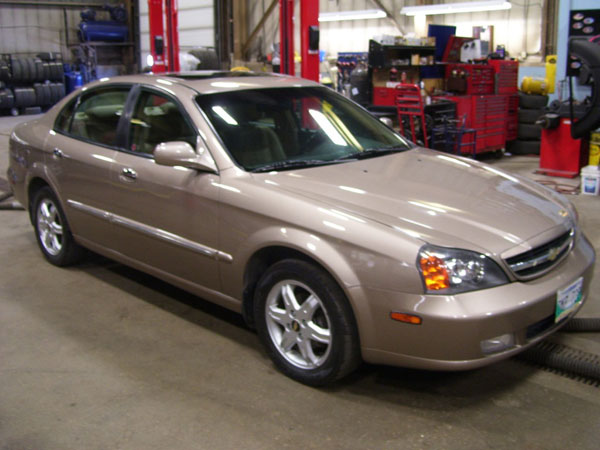 Linda Lee purchased our 2005 Chevrolet Epica on November 2. That is car #3 you've purchased from us. Thank you Linda!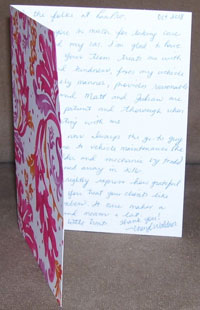 We received this thank you note from Cheryl Waldner. First of all thank you so much for the kind words not to mention the cookies are not only good, but they sure are neat!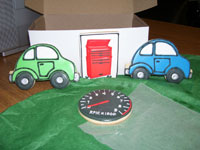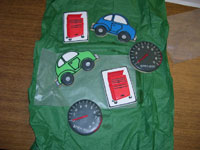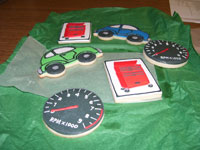 This is what the thank you note said:

"To the folks at Lanpro,

Thank you so much for taking care of me and my car. I'm glad to have found you. Your team treat me with respect and kindness, fixes my vehicle in a timely manner, provides reasonable pricing, and Matt and Julian are always patient and thorough when communicating with me.

My dad was always the go to guy when it came to vehicle maintenance (he was a welder and mechanic by trade) but he passed away in 2016.

I can't rightly express how grateful I am that you treat your clients like family members. It sure makes a difference and means a lot.

Enjoy those little treats.
Thank You
Cheryl Waldner"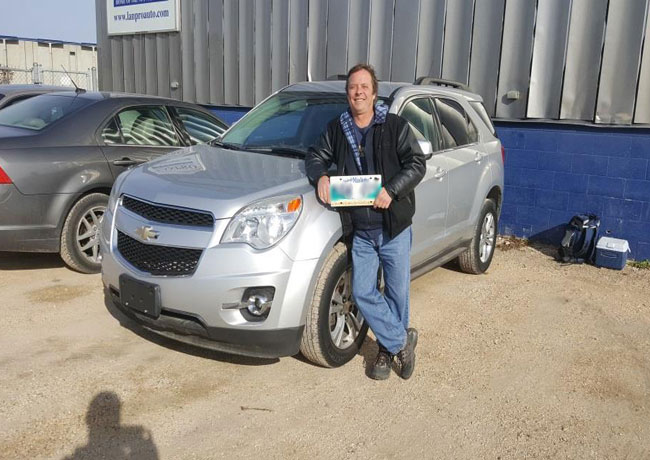 Congrats to Keith Assailly, he purchased our 2011 Chevrolet Equinox 1LT on October 12. Keith said "It's all good! Very happy." about the experience.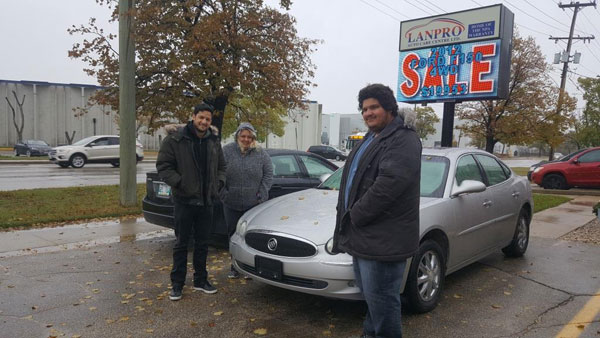 Congratulations to Gabriel Morais Tavares who purchased our 2006 Buick Allure. Gabriel said "This was a great buying experience. Thanks."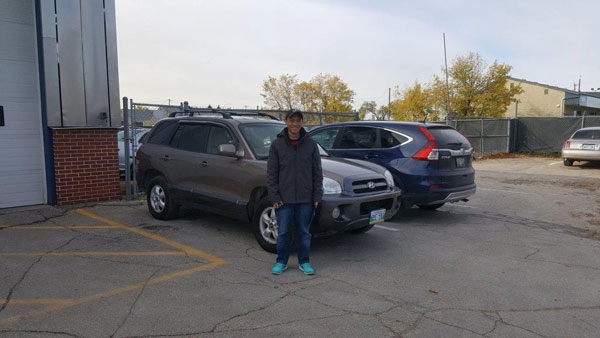 Thanks Frederick Marasigan for buying our 2006 Hyundai Santa Fe. Enjoy your new ride.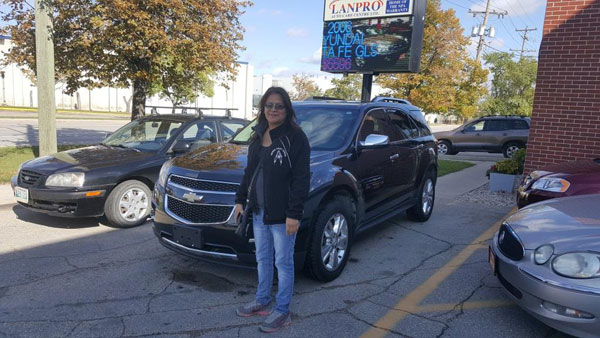 Thank you to Francine Wood who purchased our 2010 Chevrolet Equinox on September 25. Enjoy your new ride Francine!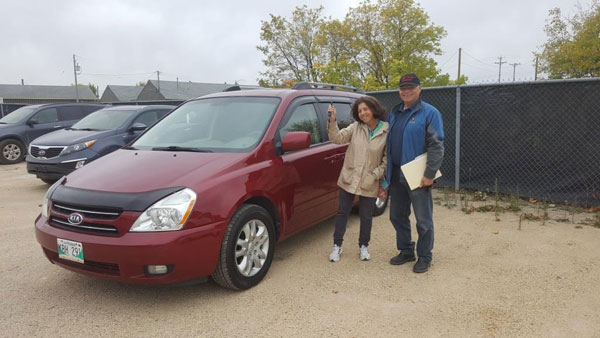 Our thanks to Beatriz Serpa, she purchased our 2007 Kia Sedona on September 19,2018.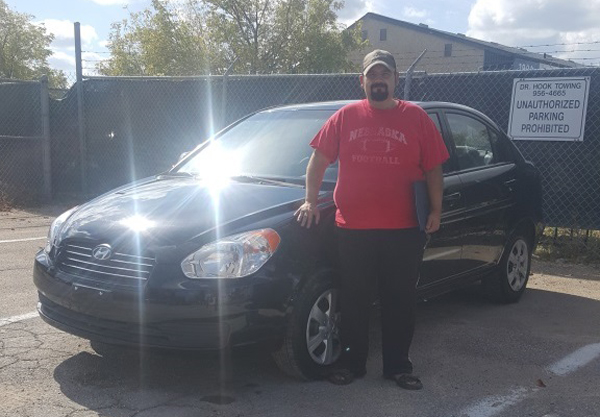 Thank you to Pedro Guilherme. He purchased our 2011 Hyundai Accent GLS on September 18, 2018.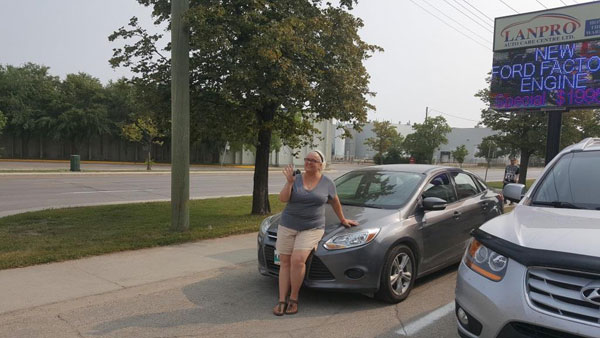 Thanks Christine Deford for buying our 2014 Ford Focus. I really appreciate it. Enjoy your new ride.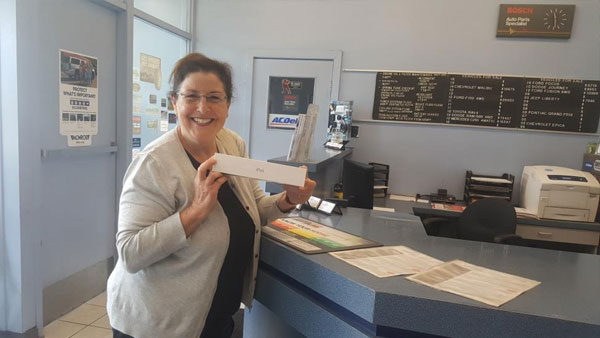 Rina Weiszner was the winner of an iPad for having referred a client to Lanpro. You have a 1 in 10 chance of winning. I want to thank Rina and everyone else that has and does refer clients to us. It is greatly appreciated. Rina said "I popped by today to pick up the iPad I had won. Wow... what a nice and generous gift. Your company has certainly exceeded my expectations. And everyone there is so nice and generous with their time. Will be back soon for regular service on my car. Thanks again"
Former Winnipeg Jets goalie Joe Daley was in for service and took a moment to talk to Matt about last nights game! He also gave us a big "GO JETS GO!" for Thursdays upcoming game and we appreciated every minute of it.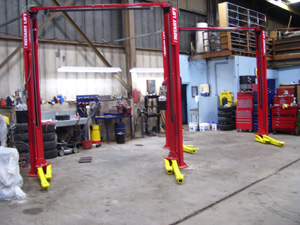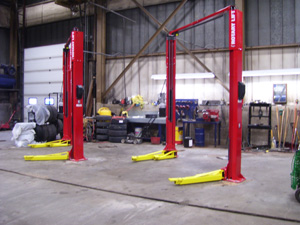 On April 30, Lanpro had 2 new hoists installed. They replace the two hoists that were over 33 years old.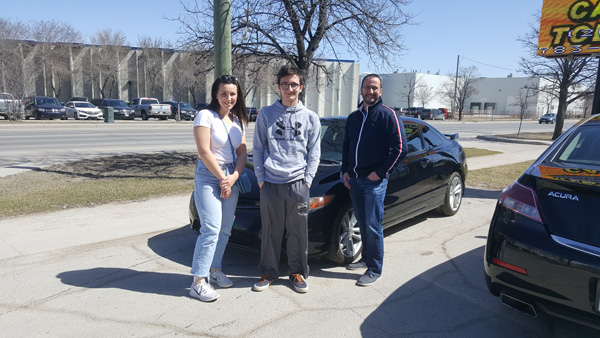 Enjoy your new ride Marc and Nicole Normandeau. They purchased our 2008 Honda Civic. They said "It was a good experience." Thank you!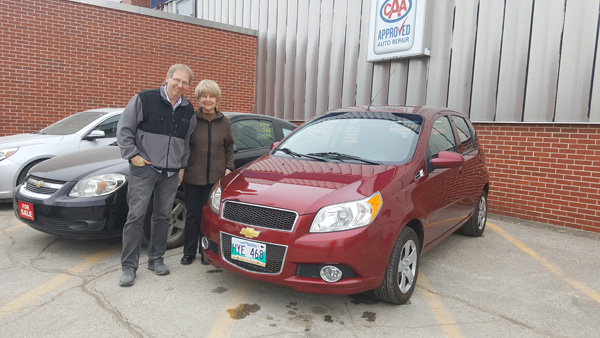 Shirley Galbon purchased our 2011 Chevrolet Aveo. When seated in her new Aveo, she rolled the window down and said "We're good! This is good."
Thank you Shayna Hall for purchasing our 2011 Kia Forte. Enjoy your new ride. Shayna said "I loved it!"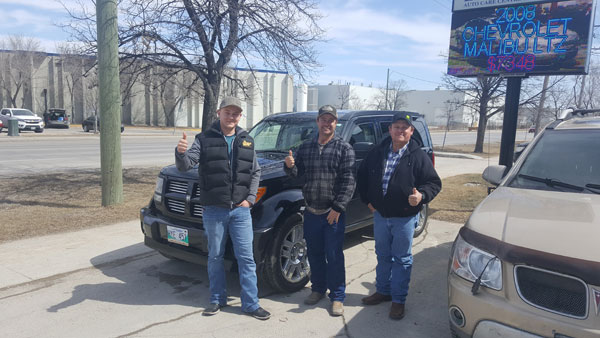 Rene Martens purchased our 2009 Dodge Nitro on April 17. Rene said "This was pretty darn good, thanks!"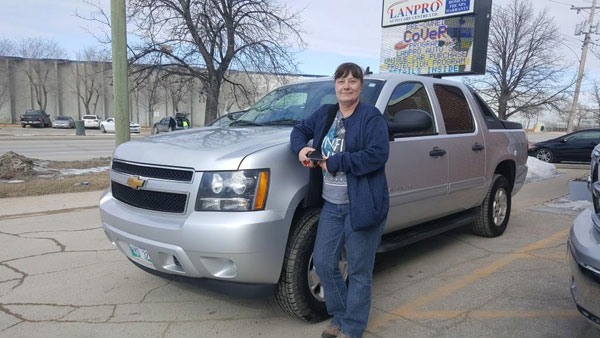 March 29, our 2012 Chevrolet Avalanche was purchased by Lori Stetina. Lori literally said "Yaaaaay I'm so excited!"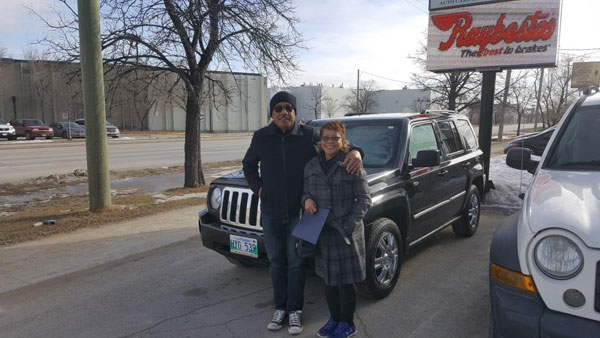 Norbaddy Roallo bought the 2010 Jeep Patriot, on March 29. He said "This was good, thanks!"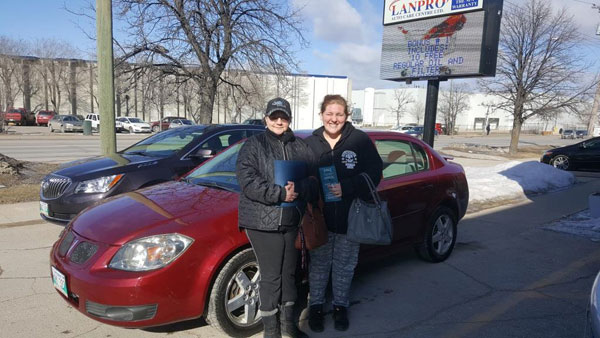 Helena Chezick purchased the 2012 Chevrolet Cruze on March 27. Helena said "This was great, thank you!"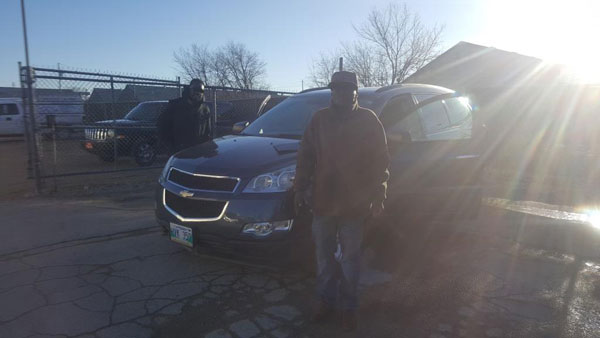 On March 28, David Luswata purchased the 2011 Chevrolet Traverse. David said "You will be getting 5 stars from me!"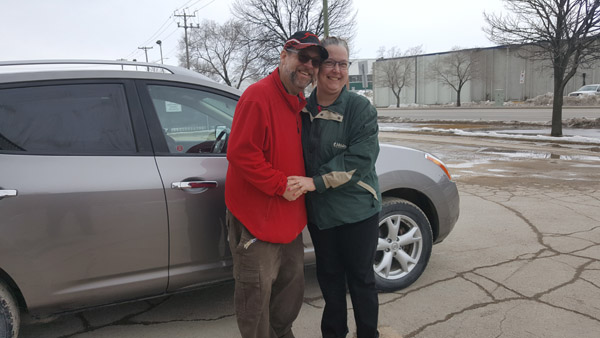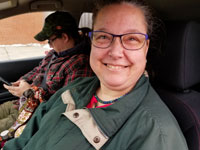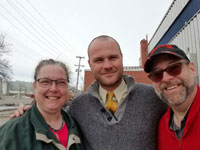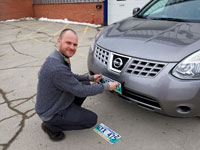 On March 28 Michelle and Dan Riedner purchased the 2010 Nissan Rogue. They said "We are so relieved to have found this place!" Thanks, and enjoy your new ride.
Chika Anele from Brandon purchased our 2008 Nissan Rogue. Enjoy your new ride Chika!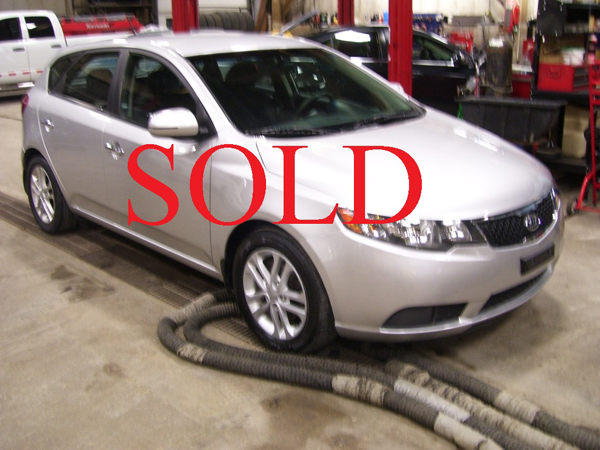 Congratulations to Liam Barrett! He purchased our 2011 Kia Forte on March 16th.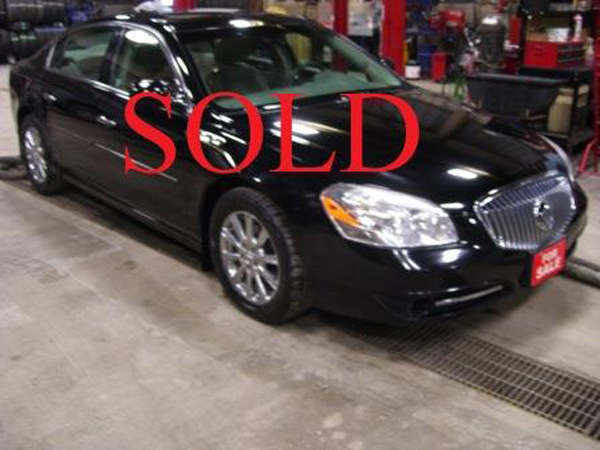 On March 9th, Karen Exell purchased our 2011 Buick Lucerne. Congratulations Karen!
Meet Victor Ogunlana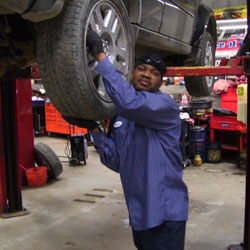 Lanpro welcomes Victor Ogunlana, Victor joined the Lanpro team February 2018.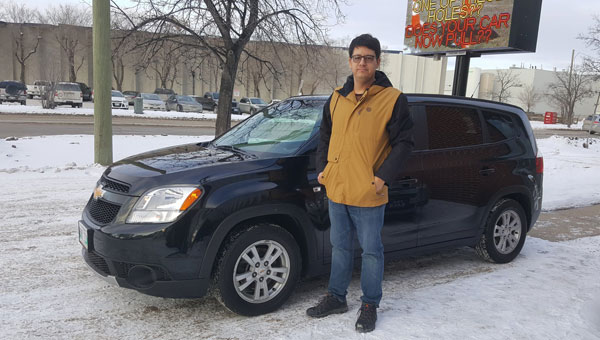 John McKellop bought our 2012 Chevrolet Orlando today. "It's just what we needed!" Says John. Thanks a lot John!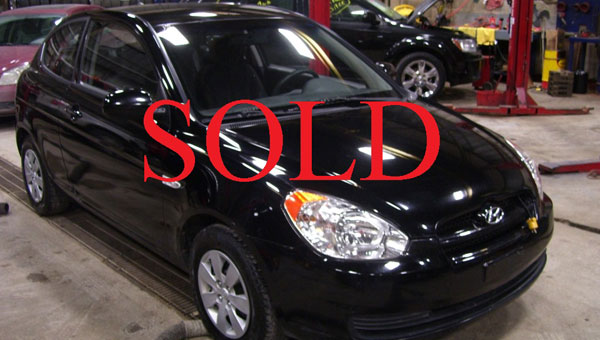 Anna Bryer purchased our 2011 Hyundai Accent L on February3, 2018. Thanks a lot Anna!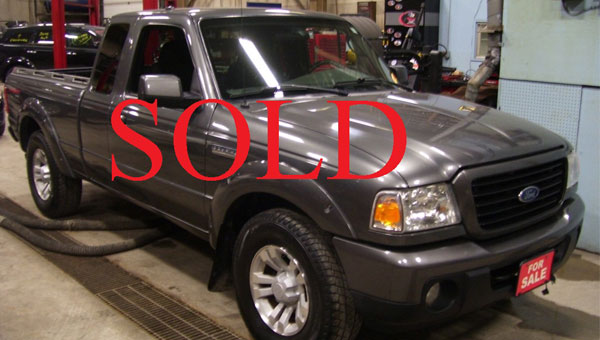 Thank you to Kimberly Skromeda for her purchase of our 2008 Ford Ranger Sport on February 9, 2018.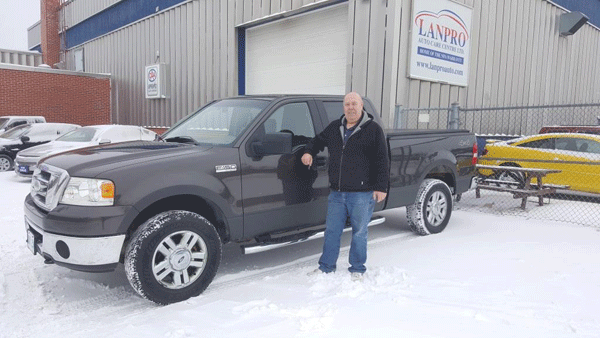 Our 2007 Ford F-150 XLT was purchased January 30, 2018. New owner Eugene says "It looks great!"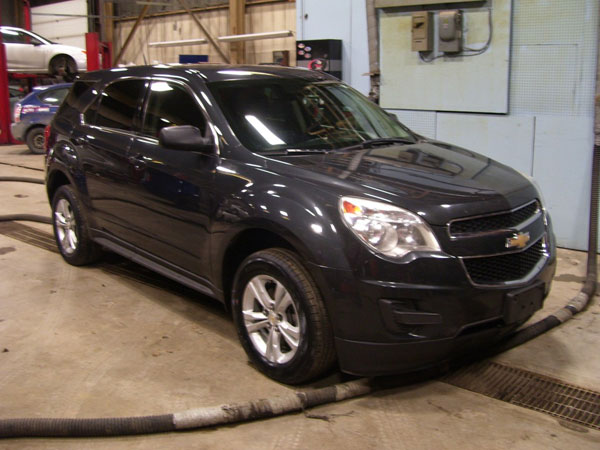 The 2012 Chevrolet Equinox was purchased by Asha Ali on January 6, 2018.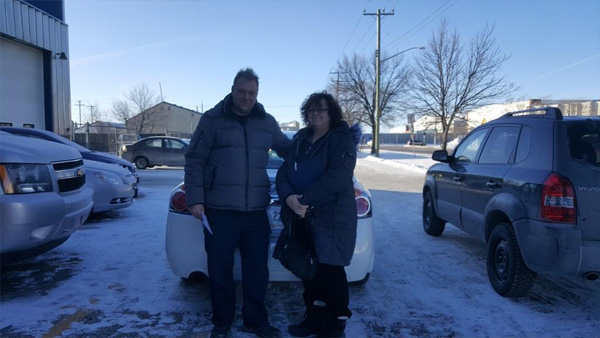 2012 Nissan Altima sold January 5, 2018 to Jim and Laurie-Anne Regula said thanks for everything guys!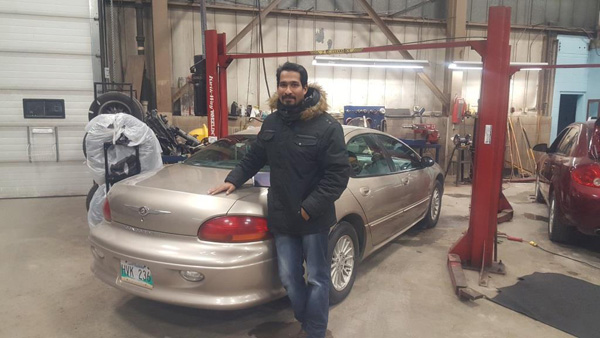 On January 4, 2018 Robin Roy purchased our 2004 Chrysler Concorde, thank you very much!
28th Anniversary for Lanpro Auto

To celebrate this occasion, Lanpro has a 28th Anniversary Special.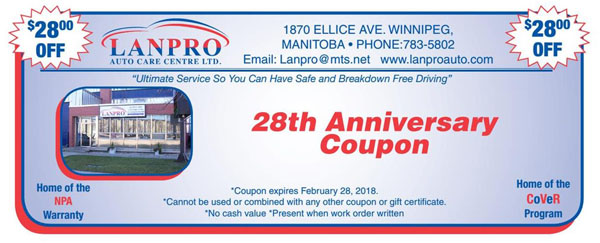 Click on coupon to print. Please print coupon.
Present this coupon before work order is written.
In Memory of John Moed - Licenced Technician
August 30, 1953 - November 7, 2014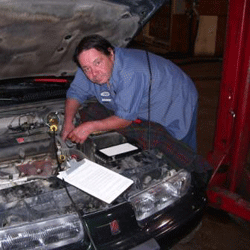 John was a large part in making Lanpro what it is today. John started at Lanpro Auto in October, 1989 and was with Lanpro since the day it opened. He worked at all facets of auto repair, from oil changes to fuel injection diagnostics. He was constantly upgrading and attended various training courses 4-5 times a year. John married his wife Dianne in 1972 and has 4 children and 7 grandchildren.
Meet Brian Kim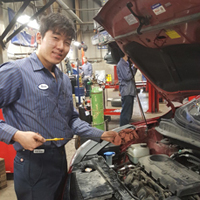 Lanpro welcomes Brian Kim, Brian joined the Lanpro team October 2017.
Meet Jackie Lin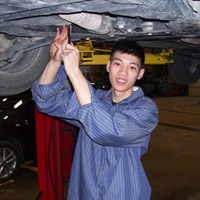 Lanpro welcomes Jackie Lin, Jackie joined the Lanpro team May 2017.
Meet Austin Sucharyna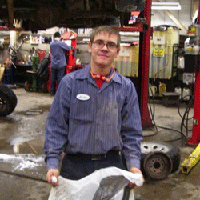 Lanpro welcomes Austin Sucharyna, Austin joined the Lanpro team January 2017.
Meet Dylan Reinheimer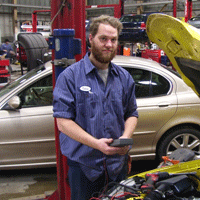 Lanpro welcomes Dylan Reinheimer, Dylan joined the Lanpro team December 2016.
New Tire Changer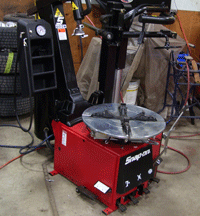 Our new tire changer was installed last Friday (posted April 10, 2016). It allows us to work on larger diameter wheels as well. It also helps to protect any wheel from being damaged.
Congratulations!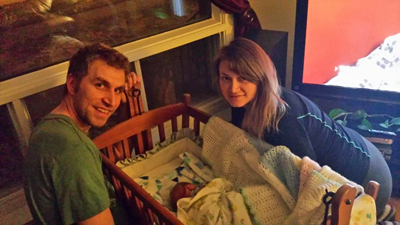 Congratulations to our Shop Foreman Licensed Technician, Scott Reinheimer and Michelle Edmunds on the birth of their first born, baby boy Charles Dylan Reinheimer. Charlie was born April 5, 2016, mom, dad and baby are all doing well. We wish them all the best with the adventures a new little one will bring to their lives.
NOTICE TO CONSUMERS - Know your choices!

Click image for a printable version.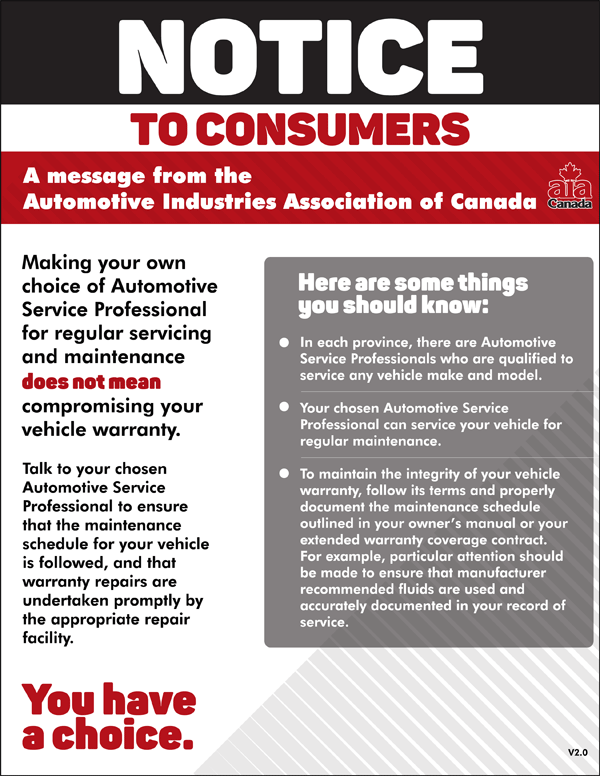 Our New Digital Sign


Our New Look

Lanpro has replaced their signs. The new signs on our building have our logo and website information on them. The biggest change is our new digital pole sign. This sign is able to display current specials and promotions, our pre-owned vehicles for sale, the weather and other information.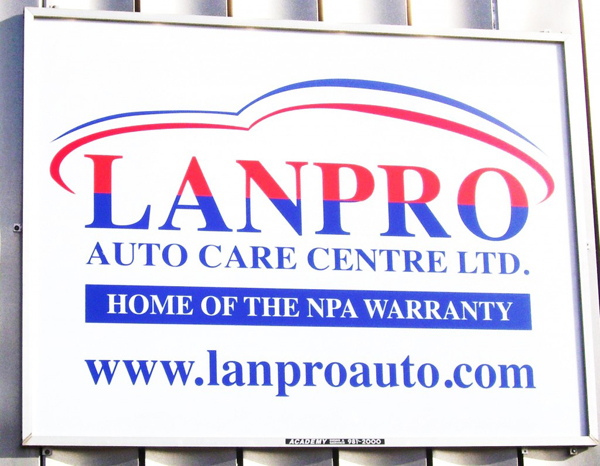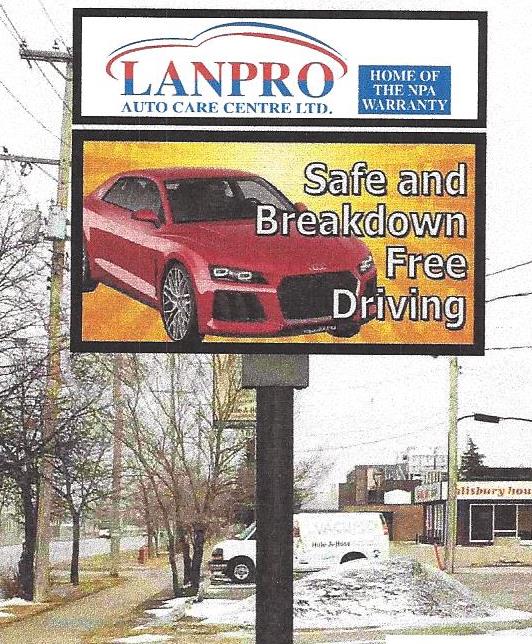 October 13, 2014 Lanpro Auto Celebrates 25 years in Business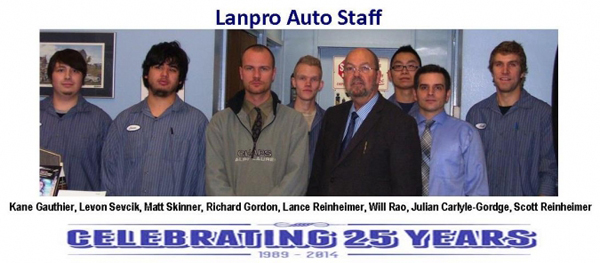 When I started my career in the automotive field, my goal was to own my own new car dealership. I started off by taking the Automotive Technician course at Red River Community College. After graduating from it, I worked at a new car dealer, where I ended up getting my licence. While working as a technician I went to night school where I took accounting. After five years as a technician, I went into management, 2 years at a box store automotive shop and then 9 years at a new car dealership. At the dealership, I was there from the day it opened, there was one technician and myself. I was the Parts and Service Manager. After about five years we added a Body Shop, which I also managed. We grew to a staff of 16 plus myself when I left.
In the spring of 1989, I decided that it wasn't likely I was going to be able to come up with enough money to acquire or start a new car dealership. So after a lot of thought and talking with my wife and parents, I decided the next best thing would be to start a repair shop and build from there. My ultimate goal was to have a one stop place where you could buy a vehicle and be able to have it repaired there too.

I scoured the ads for businesses for sale, looked at a few and ended up buying a person's equipment and tools and taking over his lease at the corner of Ellice Ave. and Wall St. This location was shared with Thrifty Car Rental. They had the front office and 1 bay, and I had 3 bays with my office/reception on the opposite end of the building at the back of the building with the entrance on the side. My next problem was a name. So my parents, wife, and I sat down and tried to come up with a name. I'm not very creative that way, but someone came up with the name Lanpro Auto Care Centre Ltd. Which in hindsight was way too long and Lanpro Auto would have been just fine.

Next issue was employees. The person I bought the tools and equipment from recommended that I keep on one of his employees, John, which I did. Through the paper's classified ads, I found and added one more technician. On October 13, 1989 I received the keys to my building and Monday at 8:00 am Lanpro Auto was started. We boomed right from the start and I thought, wow had I lucked onto a good thing. It was cold, vehicles were breaking down, which made us busy even though it was Christmas. But then I had a rude awakening. When February came, the weather was warm and at that time, it was when everyone's Autopac had to be paid by the end of the month. It was like someone turned the switch off and business slowed down to just about nothing, and it made me realize that this wasn't going to be as easy as I had thought. It would take a marketing plan to make us grow.

After 2 1/2 years, Thrifty Car Rental moved out and I was able to take over the whole building. This gave me 4 bays and my office was moved to the front of the building. This made things better visibility wise, and was way better to operate out of, for our clients as well as myself. When my lease ended after 8 years, we had out grown our building and I knew I would need a larger facility. I finally located our current location, which has nine bays, and on the September long weekend in 1997, we moved in and were ready for business on the Tuesday morning. It was a huge undertaking, with our employees and the help of family & friends, we managed to do it.

It's been a challenge to continue to grow in many ways, with finding the right employees to finding ways to grow our business. In the spring of 2007, I decided to add the sale of pre-owned vehicles. This has been a challenging and interesting addition to Lanpro Auto. It's a totally different type of business. It's now become an important part of our business.

When I think back to where I was when I started, to where we are today. It's been a long and challenging road with lots of peaks and valleys. There are times I've wondered if it was worth it, but overall I would have to say it was. We have 9 bays, state of the art equipment, and a total of 11 employees with John being with us from the day we started. I wanted a place where you could bring a vehicle and know you will get it repaired properly and also buy a pre-owned vehicle knowing you got value for your money. I'm quite proud to think we've come really close to reaching those lofty goals.