Even if you're driving safely, winter roads can be slippery. Winter tires can help you stop more quickly and avoid sliding on ice and snow. Reduce your risk on the road with the Winter Tire Program, which provides low interest financing to eligible Manitobans at prime plus two percent, on up to $2,000.00 per vehicle. This financing can be used for the purchase of approved winter tires and associated costs.

You'll need to provide us your vehicle registration certificate and Manitoba driver's licence or identification card. You'll also be asked to:
Select a financial term between one and four years and a monthly payment withdrawal day.
Choose between using payment information on your existing MPI account, or have your Autopac agent contact you for information.
Provide your home number and preferred Autopac agent.
After your Autopac agent processes your loan, they will mail you your payment schedule and loan information. Your first payment is withdrawn one month from the date the loan is processed. Subsequent preauthorized payments are withdrawn each month on the withdrawal day you selected.

coupons
Sign up for Lanpro Auto VIP Rewards Program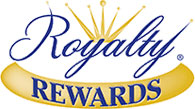 Click Here
Testimonials
Al Runchey

, 04/07/2022
Lanpro has been for over the past ten years my service center of choice. Regular maintenance and repairs have been attended to in a timely fashion every time and today for the first time I had to have my vehicle towed in with no appointment for a fuel pump malfunction. I thought I might have to wait a day or two for service to be completed, but within 3 hours I was called to let me know it was ready for pickup. Excellent customer service.
view all reviews