25-25 COMMERCIAL WARRANTY
Commercial Parts and Labour Warranty

25-25 Commercial Warranty
25% off parts beyond what is the manufacturers warranty and 25% off labour to the original owner listed on the original invoice for as long as you own the vehicle. Warranty is not transferable.


---
Parts Covered: (as long as necessary flushes and maintenance is performed with repair.)

Engine - All seals and gaskets, timing chain, timing belt, timing belt/chain tensioners and guides, water pump, thermostat, oil pump, engine and transmission mounts.

Cooling System - Belts, belt tensioners, idler pulleys, hoses, radiators, rad cooling fan motors, clutch fans, and heater cores.

Brake System - Brake pads and shoes, rotors and drums, brake calipers, wheel cylinders, brake cables, wheel speed sensors, ABS modulator, master cylinder, brake hoses, brake booster, wheel bearings, seals and or wheel bearing assemblies.

Emission System - EGR valve and related components, evaporative system components, and oxygen sensors.

Exhaust System - Muffler, catalytic converter, and exhaust pipes.

Fuel System - Regulator, fuel injectors, fuel pump, fuel sender, and fuel tank.

Electrical System - Starter, alternator, battery, ignition coils, ignition wires, ignition module, wiper motors, heater blower motors, heater blower resistors, ECM computer, transfer case encoder motors, turn signal/combination switches, ignition switches, cylinder and keys, flashers, relays, switches and sensors/senders, power window motors, and door lock solenoids/actuators.

Steering and Suspension - Shocks and/or struts, strut mounts, ball joints, tie rod ends, idler arm, pitman arm, control arm bushings, stabilizer links, tracking arms, torsion bars/bushings, coil springs, steering box/rack and pinion.

Driveline - Axles, constant velocity shaft assemblies, CV boots, Ujoints, differential bearings and seals, transfer case bearings, seals, and chains, transmission seals and gaskets, and solenoids, manual transmission clutch assemblies.

Air Conditioning - All seals and gaskets, evaporator, hoses, pressure control switches, compressor and clutch assembly, accumulator/drier and condenser.
---
This warranty does not cover:
Any additional parts, fluid and/or labour required to replace the covered part.
Any repairs done by other than Lanpro Auto Care Centre Ltd.
Diagnostic charges.
Parts damaged by the failure of a part not covered by the warranty.
Damage/failure to parts from lack of maintenance, low fluids, or oil levels.
Any damage caused by abuse, negligence, collision, fire, theft, vandalism, water, or freezing.
Any commercial vehicles.
Towing even if because of covered part.
Sublet repairs.
Parts purchased from original equipment manufacturer (OEM).
Parts covered by an extended warranty.
Parts that are part of recommended maintenance.
Economy or white box parts.
Used parts.
25-25 Commercial Warranty is solely administered and at the discretion of Lanpro Auto Care Centre Ltd.
coupons
Sign up for Lanpro Auto VIP Rewards Program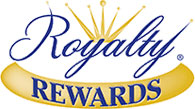 Click Here
Testimonials
Al Runchey

, 04/07/2022
Lanpro has been for over the past ten years my service center of choice. Regular maintenance and repairs have been attended to in a timely fashion every time and today for the first time I had to have my vehicle towed in with no appointment for a fuel pump malfunction. I thought I might have to wait a day or two for service to be completed, but within 3 hours I was called to let me know it was ready for pickup. Excellent customer service.
view all reviews