GMC Auto Repairs and Maintenance in Winnipeg
Lanpro Auto Care Centre Ltd. Pro Mechanics for American cars, SUVs, and trucks
The friendly staff here at Lanpro Auto Care Centre Ltd., located in Winnipeg, R3H 0B9, is ready to handle any problems your GMC vehicle may encounter. From transmission to drivetrain issues, our team of dedicated and knowledgeable technicians are capable of a wide array of services. Our technicians are highly trained and will treat your GMC vehicle as if it were their own.

We understand that GMC is an offering from General Motors that blends performance and luxury into an affordable package of SUVs and trucks. The GMC brand has become synonymous with uncompromised dependability without sacrificing luxury since it introduced its top-of-the-line Denali trim.. Let Lanpro Auto Care Centre Ltd. in Winnipeg, keep your GMC running reliably by performing regular maintenance and repairs.

Being in the GM family means it does often share some parts with other GM brand vehicles, which means GMC vehicles can suffer from similar problems. Transmission and drivetrain issues could arise, though proper preventative maintenance can greatly reduce most common problems.

Affordable GMC Repairs
Lanpro Auto Care Centre Ltd. is ready to inspect your car, give you an estimate and get to work right away. You'll be back on the road in no time with all repairs and maintenance completed. Not having a car can be a major disruption in life and we understand the hardship that can cause. We here at Lanpro Auto Care Centre Ltd. offer affordable and efficient repairs. We're waiting to service all your GMC needs. You can give us a call at 204-783-5802, or visit our service center at Winnipeg, , Schedule an appointment today!
Discover More About GMC Repair Services At Lanpro Auto Care Centre Ltd. in Winnipeg

Dodge Repairs
Fiat Repairs
Ford Repairs
coupons
Sign up for Lanpro Auto VIP Rewards Program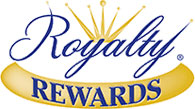 Click Here
Testimonials
Al Runchey

, 04/07/2022
Lanpro has been for over the past ten years my service center of choice. Regular maintenance and repairs have been attended to in a timely fashion every time and today for the first time I had to have my vehicle towed in with no appointment for a fuel pump malfunction. I thought I might have to wait a day or two for service to be completed, but within 3 hours I was called to let me know it was ready for pickup. Excellent customer service.
view all reviews