We pride ourselves on our commitment to quality service. Here are the people working for you every day to repair your vehicle.


Lance Reinheimer, President, Licenced Technician

I grew up in Thompson, Manitoba and had 11 years of schooling where I became a huge lover of hockey. I graduated from high school at John Taylor Collegiate in 1973 and then took the 10 month Automotive Repair course at Red River Community College.

During the next five years, worked as an auto technician and obtained my Interprovincial licence. Also during those five years I took accounting at night school. I then ventured into the management, first at Kmart Auto for 2 years, and then 9 years as Parts, Service and Body Shop Manager at a Nissan Dealership, which brings me to where I am today. In October, 1989 I started Lanpro Auto.

I am married to my wife Leanne since August, 1980, and have three sons and a daughter. My oldest son has two daughters, my second son has two sons, and my daughter has one son, and one daughter, which gives us three granddaughters and three grandsons.






---




Julian Carlyle-Gordge, Shop Co-Ordinator/Service Advisor




Started with Lanpro Auto Care Centre Ltd. in April 2006
I'm not sure where the time went but I have enjoyed growing and learning with the company. In that time I've seen many changes here: from the acquisition of new technology and expanded training programs (to meet the ever changing needs of our industry) to the implementation of our unique (and free) NPA Warranty and the 25-25 Commercial Warranty. While this forward-focus (and all the challenges of our industry) continue to make my job interesting here at Lanpro, it's the positive feedback from our loyal clientele that provides the true reward and satisfaction.




---




Matthew Skinner, Service Advisor/Pre-Owned Vehicle Advisor

Started with Lanpro Auto Care Centre Ltd. in March 2010
I took this position because I saw it as a challenge in helping Lanpro grow.

I graduated from Kelvin High School in 2004. After that I completed the Automotive Technician Certificate Program at Red River Community College in 2005. I then worked at a new car dealership for a year. Being undecided at what I wanted to do, I went back to Red River Community College where I took the 2 year Business Administration, graduating in 2009.

I've decided that I enjoy working in the automotive industry which leads me to where I am today.

I love spending time at the cottage where I use the boats, ATV's, off road and high performance vehicles, and snowmobiling in the winter.






---




Scott Reinheimer, Licenced Technician Technician/Shop Foreman




Started with Lanpro Auto: September 2001
Education:

Graduated from John Taylor Collegiate in 2006
Graduated from Red River Community College, Business Administration in 2008
Licenced Technician since March 2014

Married: to Michelle since August 2016, and have two sons, Charlie and Joey.
Interests: Hockey, golf, reading and spending time at the lake, kayaking and boating




---




Dylan Reinheimer, Technician

Started with Lanpro Auto: December 2015
Education:

Graduated Grade 12 at John Taylor Collegiate June 2015
Mopia Certified - June 2019

Interests: Hockey - played hockey, AAA Thrashers and St James Canucks, fishing, camping and almost all sports.






---




Wilf Breyfogle, Licenced Technician

Started with Lanpro Auto: October 2020
Education:

Warren Collegiate
AAMCO Auto Trans Training
Hundreds of training courses

Automotive Experience Prior to Lanpro: Liscenced Technician since 1993
Interests/Hobbies: First hobby is my job-studying & researching new technology & techniques which I find exciting. I run for exercise & fresh air. Try to do a couple of marathons each year, and yoga.






---




Cian Punsalan, Technician

Started with Lanpro Auto: November 2020
Education:

Graduated Grade 12, River East Collegiate June 2019
Graduated M.I.T.T. Auto Technician Diploma-August 2020

Automotive Experience Prior to Lanpro: 1 years
Interests/Hobbies: Basketball, working on Japanese cars.






---




Duc Quang (Alex) Bui, Technician




Started with Lanpro Auto: November 2021
Education:

Graduated in 2018 from Nguyen Trai High School , Bien Hoa, Dongnai Vietnam
Automotive Mechanical Repair, 2 year Diploma, Niagara College, Toronto, Ontario, 2021

Automotive Experience prior to Lanpro: 3 Months
Interests/Hobbies: Travelling, playing guitar & cars.




---




In Memory of John Moed, Licenced Technician

August 30, 1953 - November 7, 2014

John was a large part in making Lanpro what it is today.

John started at Lanpro Auto in October, 1989 and was with Lanpro since the day it opened.

He worked at all facets of auto repair, from oil changes to fuel injection diagnostics. He was constantly upgrading and attended various training courses 4-5 times a year.

John married his wife Dianne in 1972 and has 4 children and 7 grandchildren.





coupons
Sign up for Lanpro Auto VIP Rewards Program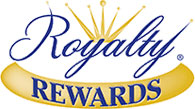 Click Here
Testimonials
Al Runchey

, 04/07/2022
Lanpro has been for over the past ten years my service center of choice. Regular maintenance and repairs have been attended to in a timely fashion every time and today for the first time I had to have my vehicle towed in with no appointment for a fuel pump malfunction. I thought I might have to wait a day or two for service to be completed, but within 3 hours I was called to let me know it was ready for pickup. Excellent customer service.
view all reviews